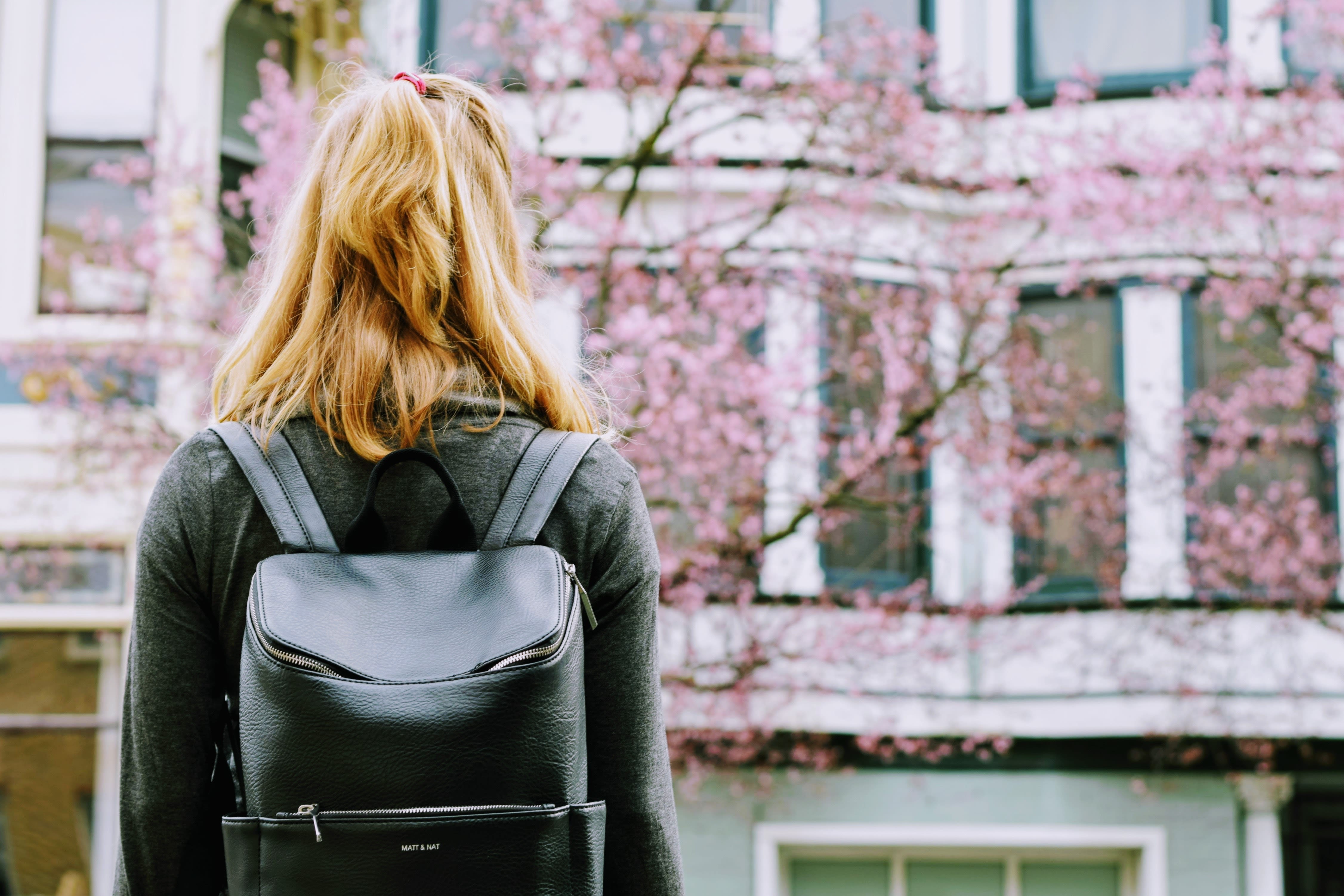 Summer is hot enough already without having to lug a purse, beach bag, diaper bag, gym duffle, and a work satchel – depending on where you're headed, of course.
Ladies all over the world have begun to recognize the convenience of carrying a single bag that can do it all. For the price, convenience, and style, you just can't beat a backpack!
Why Choose A Comfort Women Backpack?
Of all the bags on the market, several things set a comfortable backpack apart.
Flexibility – The right backpack can take any woman from day to night with ease.
Space – Who doesn't wish for a purse with more room for the essentials (plus a few extras)? A backpack offers more interior capacity than virtually any handbag.
Style – Backpacks of all sizes are making a huge comeback! Especially mini-backpacks and sleek work totes.
Comfort – A backpack will be more comfortable in the hot summer months than any other type of bag you can carry. Many options are designed to be lightweight and feature enhanced breathability thanks to specialized materials and modern ventilation techniques.
Summer Fun With A Stylish, Well-Designed Backpack 
Backpacks are perfect for practically any summer activity. The more comfortable your bag is, the more likely you are to take it everywhere you go.
A comfort women backpack will transition seamlessly from work to any of the following summertime destinations and adventures:
Hiking
Amusement parks
County fairs
Swimming
Beach
Date Night
It can also serve as the perfect travel carry-on, an all-in-one purse, and diaper bag combo, or an overnight bag for a quick weekend trip.
Special Features
Shoppers may wonder what's different about a comfort women backpack versus traditional styles. Here are a few of those key differences:
The body of the backpack is shorter, with a smaller interior capacity
Custom colors and patterns that ladies love
Padding where it counts at the hips and on the shoulder straps
So Many Options!
There are many choices for a comfortable, stylish backpack, starting with size. Women with smaller builds can choose from any of the following comfort women backpack sizes:
Mini Backpacks – 6-10 liters. A great substitute for a purse, available in endless colors and materials.
Daypack – 20-40 liters. Can be an everyday bag or be your pack for a weekend adventure with the family.
Medium Backpack – 30-50 liters. For hikers or travelers, this size will pack everything with ease.
Anything larger than 40 liters may be too large for a petite female frame. However, some men even prefer a smaller backpack, making a comfort women backpack in a neutral color the perfect choice!
In the aftermath of COVID, outdoor activities are going to remain popular, especially in summer when people enjoy being outside anyway. A breathable, soft backpack that still allows the wearer complete mobility will always be a popular choice. Add in the benefit of maximum capacity for carrying all the summertime necessities, and you've found the perfect summer bag!